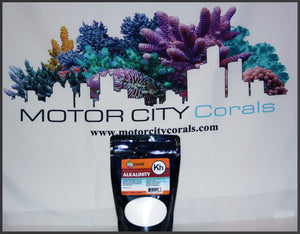 MECoral Kh powder is pre-measured to make a 1-gallon liquid solution when mixed with your RODI water.
MECoral uses only Pharmaceutical Grade raw material to achieve the highest quality, highest purity, and the highest concentration possible.
MECoral Kh powder dissolves quickly and crystal clear with no residual impurities.  
Use along with MECoral Calcium for best results.
Treat your corals kindly!